How does your food waste get converted into energy?
How does your food waste get converted into energy?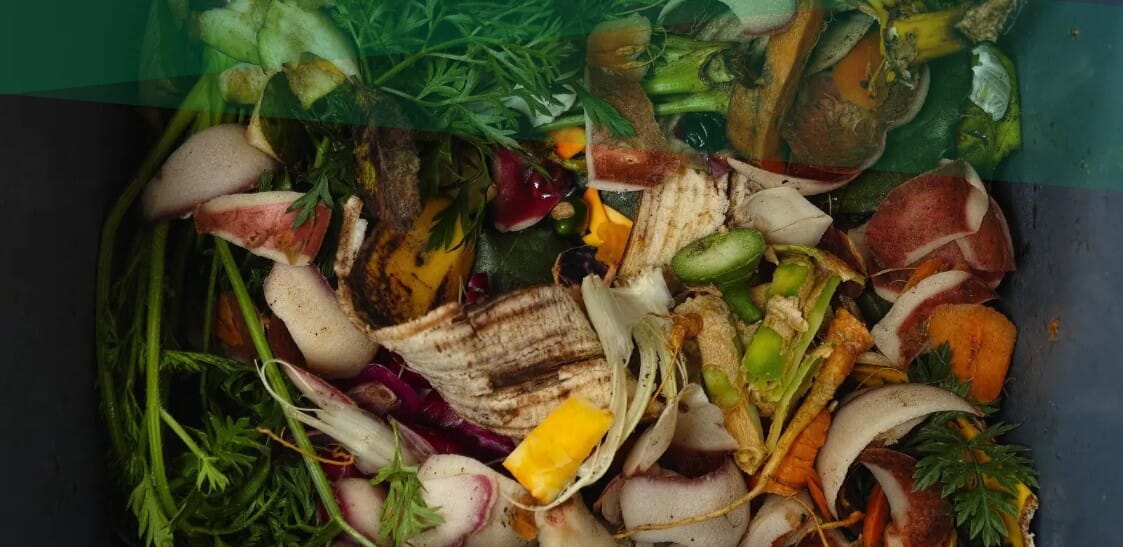 Part of McCarthy Marland's company model involves collaborating with subcontractors. One example is GENeco, who share our company values of reusing waste to our environment's advantage. We firmly believe that waste should not end up in landfills; instead, it should be processed and reused in the most environmentally friendly manner. At McCarthy Marland, we are committed to recycling or converting our waste into energy. GENeco perfectly aligns with our goals as they also recycle and reuse all their waste where possible to convert it into energy.
But how do they do this?
Biomethane has the same composition as methane derived from fossil fuels and can be used as a sustainable substitute for natural gas.
Biomethane is produced at Bristol sewage treatment works by upgrading biogas produced from anaerobic digestion – a completely natural process in which micro-organisms break down biodegradable material in the absence of oxygen.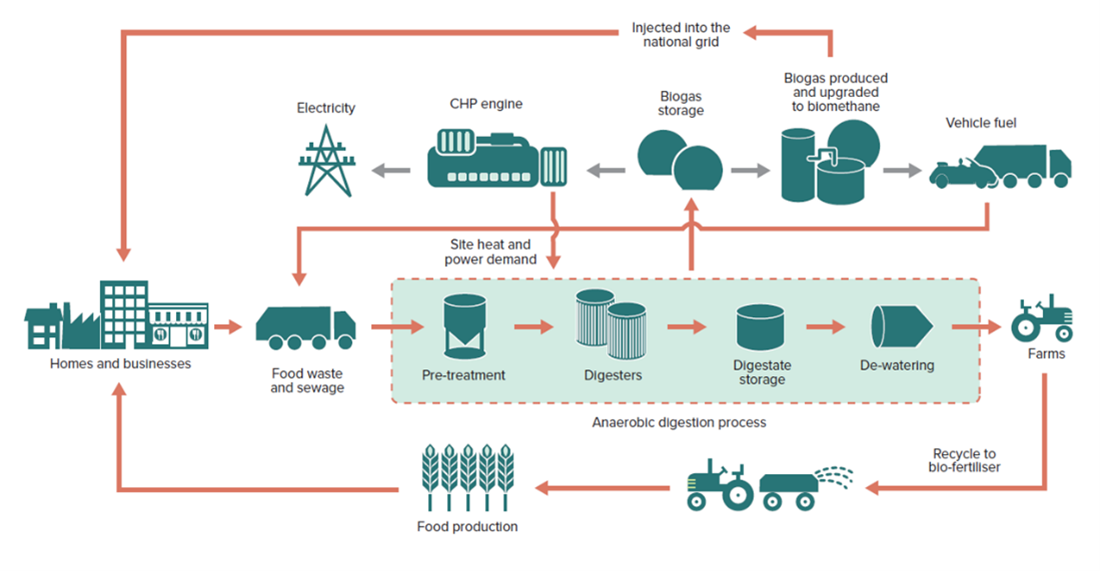 Biomethane is used as a renewably sourced and sustainable substitute for natural gas in the  local distribution network across Bristol. GENeco  supply the national grid with enough gas to supply thousands of local homes and ensure our sewage treatment works is energy self-sufficient.
How it works
Food waste is treated and pumped into a series of anaerobic digesters. The waste is heated to 32 – 42°C and kept in the digesters for 12 to 18 days. During this time, micro-organisms break down the biodegradable material in the absence of oxygen to produce methane rich biogas. At this point, the biogas contains around 60% methane.
The biogas produced from the digesters then enters the gas to grid plant. The first stage upgrades the biogas to biomethane (~98%; 1.5% nitrogen).
A bioscrubber removes gaseous impurities, such as carbon dioxide and hydrogen sulphide. Meanwhile the carbon filters produce virtually odour free emissions to the air.
A small volume of propane is injected into the biomethane. This enriches the gas to natural gas quality and calorific value.
The end product, enriched biomethane, is analysed and undergoes strict quality controls before being fed into the local gas distribution network.
GENeco also use biomethane to power their waste collection fleet. Using biomethane in this way reduces the amount of harmful particulate matter vs diesel equivalent engines.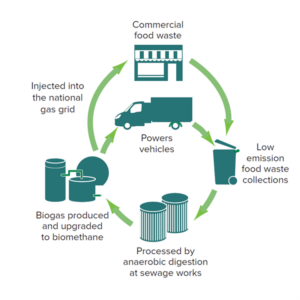 How does your food waste get converted into energy?